Bored with Protective Styling?
Who says protective styles have to be boring?! I started out wanting to do a twisted frohawk but got tired aka frustrated halfway though. I'm not the best at flat twisting so attempting that on my thick hair became more of a hassle than I was prepared for.
In typical GlamSwagger fashion I made it work :)
Here are 8 styles I achieved with the results!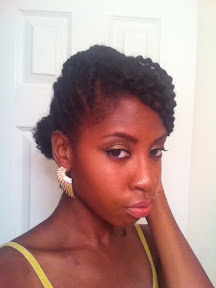 (ends bobby-pinned under)