Wet & Wild Fast Dry Polish
Here's a little nail swag since I'm slacking on the hair posts!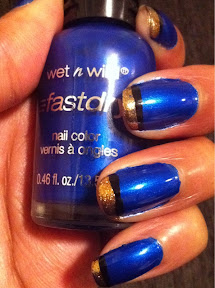 This is the new Wet & Wild Fast dry nail color in Saved by the Blue. It's such a vibrant color! I only used two coats. The gold on the tips is by Orly and it's called Glitz and Glamour. The black is a nail art pen.
Super quick and easy to do.