Wash and Go!
Yep it's that time of the year. I've struggled with wash and gos in the past, mainly because of single strand knots.
But I'm trying new techniques and ladies and gents I think I've found a winner!
I start with an old twistout. Yep.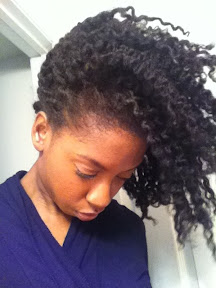 Rinse with water.
Apply conditioner throughout hair. I did 4 sections.
Rinse with cool water!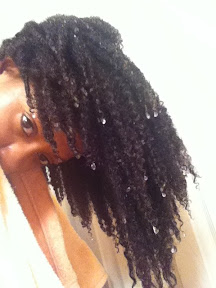 Apply gel. (I did about 16 sections)
Shake and go!
This is day 2 :)
Overnight i pulled my hair into a loose hight pony. In the morning I dampened it, and went about my business.