Wash & Go w/ Olive Oil EcoStyler gel
Yes, the curls are back! Yay for no heat damage lol
Now if you've been following my blog for awhile you know I don't do wash and gos! I get an insane amount of single strand knots when my hair dries loose.
But for some reason I've had an insane desire to do a wash and go.
So that's what I did.
Now I wanted to buy a jar of kinky curly curling custard, but I decided to just use my ecostyler instead. I'm saving my pennies y'all.
Anywho...I rinsed my hair, applied a little pumpkin conditioner and then raked the gel through my hair taking small sections at a time. I put clips on the ends of my hair to keep them weighed down. (and hopefully prevent knots)
It took me about 30 mins and I was pleased with the results...initially.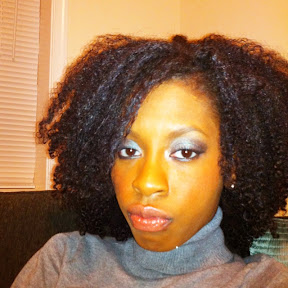 My hair is crunchy ;(
Maybe I needed to apply a leave in or oil?
I might just suck it up and buy the kinky curly :/