La Jay wig review
I have been eyeing this wig for the longest! Mind you I've never worn a wig before lol. But this I had to have. It's called La Jay by Vanessa. Shout out to my YouTube divas for hippin a sista to the game ;)
First things first, this is some BIG HAIR!! The pic above is after I cut it...and honey I cut ALOT.
That's what it looked like out of the box. The color is 1b/33 which is dark brown with auburn highlights.
I ended up cutting most of the highlights out because they didn't look too natural. I did keep a few in the front for face framing purposes.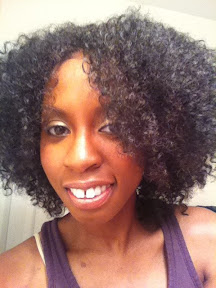 I'm pleased with the outcome. I'm wearing it as a full wig in the photos but it is actually a half wig. However I'm lazy sooo I think I'll be wearing it as a full wig lol.
I must also note that I attempted to purchase this at my local beauty supply but the La Jay they had was a hot tangled mess! I mean it was scary and dry looking.
I ended up purchasing it online for $24.99 from
Super beauty depot