Feeling very Kardashian
I debated between mini twists and straightening for about 3 days. Well you see what won. I know I said I wasn't gonna straighten my hair this year but screw that! I don't want to become one of those women too obsessed with reaching length goals to enjoy their hair.
Besides I know I won't be able to straighten it again once the humidity kicks in this spring.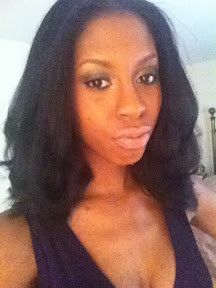 I think this is one of my best flat iron jobs yet. I did the comb chase method with my maxiglide. I didn't use the plate with the teeth this time.
I'll maintain my hair straight for the next 2-3 weeks. I'm really looking forward to the low maintenance aspect :)
-Glam